Uroboros Festival
festival of eco-socially engaged art & design based in Prague,
2019-present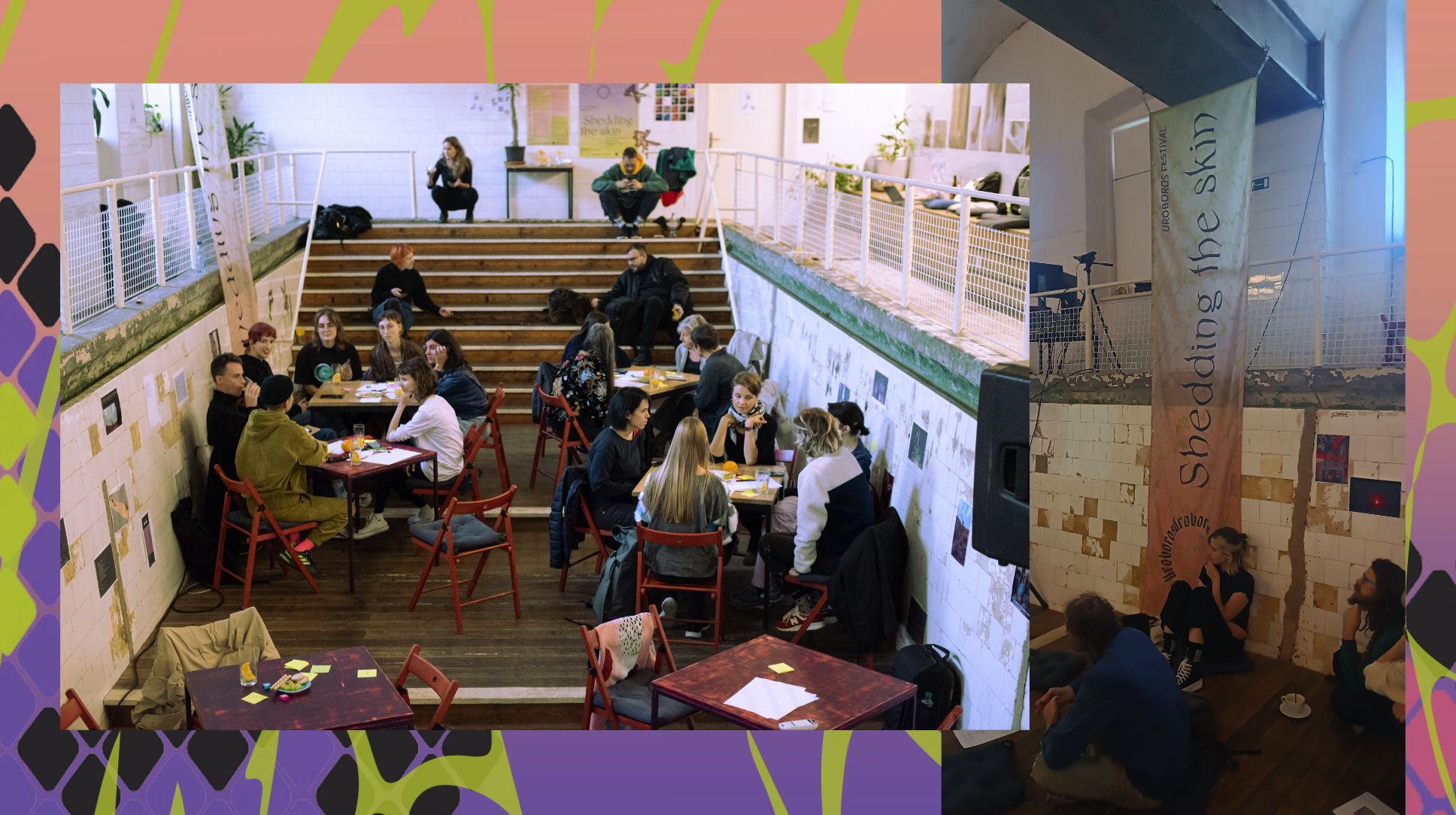 Uroboros Festival 2022 took place in Kasárna Karlín, Kampus Hybernská and Center for Contemporary art DOX in Prague.
Uroboros
Festival 2023
Uroboros Festival is a hybrid festival and community network performing experimental inquiry into the transformative potential of design research and practice. Our collective inquiry and activities are inspired by the ambiguous symbol of Uroboros – a serpent devouring itself and changing its form in an eternal cycle of re-creation, using its own body as fuel. The circular and cyclical Uroboros captures the ambiguity of
present technologies and designs for the troubling and troubled times that we are living in.
Asking what design can do to support positive change, we explore the cyclical processes of design imagination, innovation, failure and return.

With its 2022 theme Shedding the Skin, the festival sustains its ongoing interest in exploring creative pathways to societal transformation, shifting the focus to internal, personal and embodied dimensions of change. How do inner transformations happening within our diverse private ecosystems – our bodies, hearts and minds – matter in the larger context of societal change? Can we, as socially and ecologically entangled individuals, appreciate and better understand our relational co-existence by turning inwards to our personal and, by definition more-than-human, interiors? How can this look and feel in the context of everyday living, working, playing, policy making?


The 2022 festival proposed for critical reflection that to help foster eco-social change, we must embody and become a change ourselves. It invited a co-creative turn inwards; opening a space for self-reflective, experimental work by human and non-human collaborators (animals, plants, microbes, technologies) exploring how we can live and thrive together in the times of climate change and social segregation.
The Uroboros project was initiated in late 2019 by a group of friends based in Prague [CZ] and officially released in May 2020 along with the
inaugural Uroboros festival
. The first festival edition was organised as a hybrid online/offline event and brought together over 600 designers, artists, researchers, and creative practitioners from around the world. Inspired by this interest, we decided to extend Uroboros from a one-off festival into a long-term project, re-imagining Uroboros as an annual festival series accompanied by various collateral events.
Uroboros Festival 2020
Uroboros Festival 2021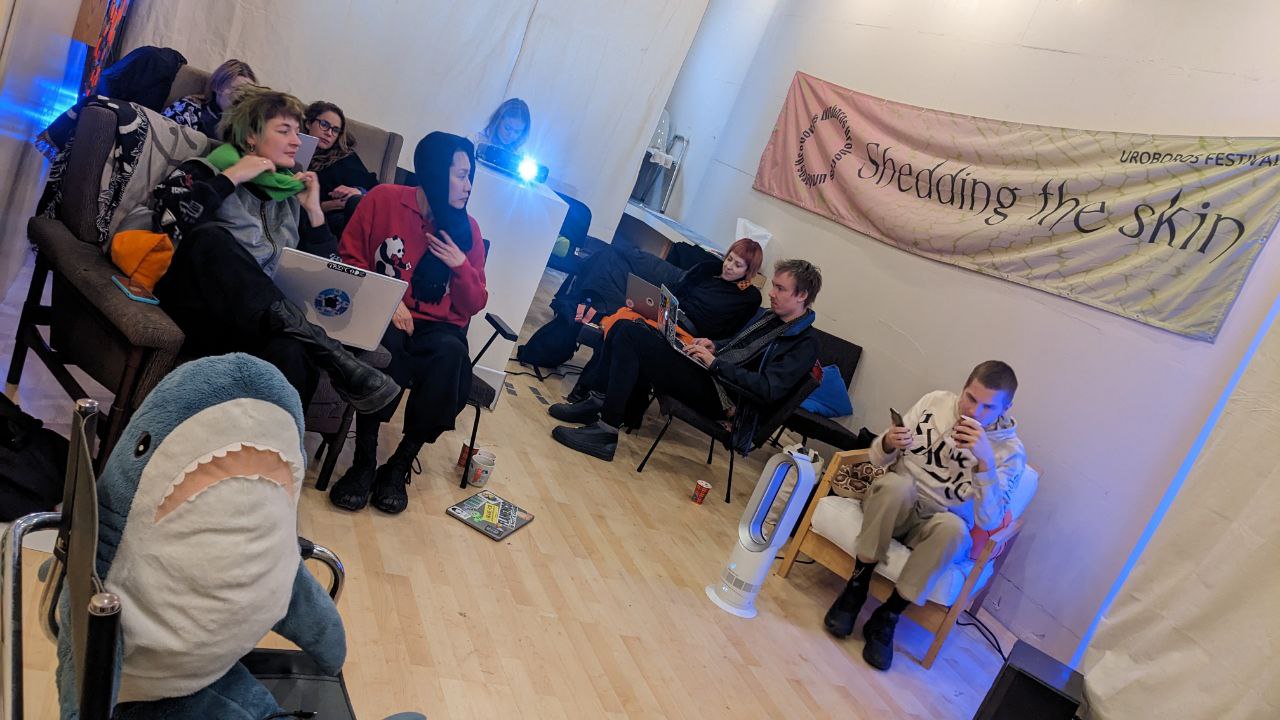 UROBOROS LOOPS

The long-term Uroboros program aims to nurture a globally distributed network of contributors interested in exploring what eco-socially oriented creative practice can do to nurture a positive change The Uroboros circle is always open to new creative inputs and provocations.

Uroboros Festival
(2019-present)
www.uroboros.design
in collaboration with
Markéta
Dolejšová & Michal Kučerák