Elements of Human-AI Co-Creation
workshop, 2023
As AI technology continues to advance, it is becoming increasingly important for artists to explore how they can incorporate generative AI tools into their creative practice in a meaningful and purposeful way. This workshop is designed to provide practical guidance on how to implement generative AI tools in a way that supports a balanced exchange of human and AI creativity. Participants will learn about the process of human-AI co-creation, which will be presented as a modular system that allows for a deeper understanding of the individual contents and actions involved in AI-media synthesis.

To familiarize participants with the principles of AI-media synthesis, the workshop will begin with a series of reverse-engineering exercises that break down the process into separate steps. Through experimentation with these components, participants will be encouraged to design their own unique co-creative workflows using the modular system, while considering the level of human input required throughout the process.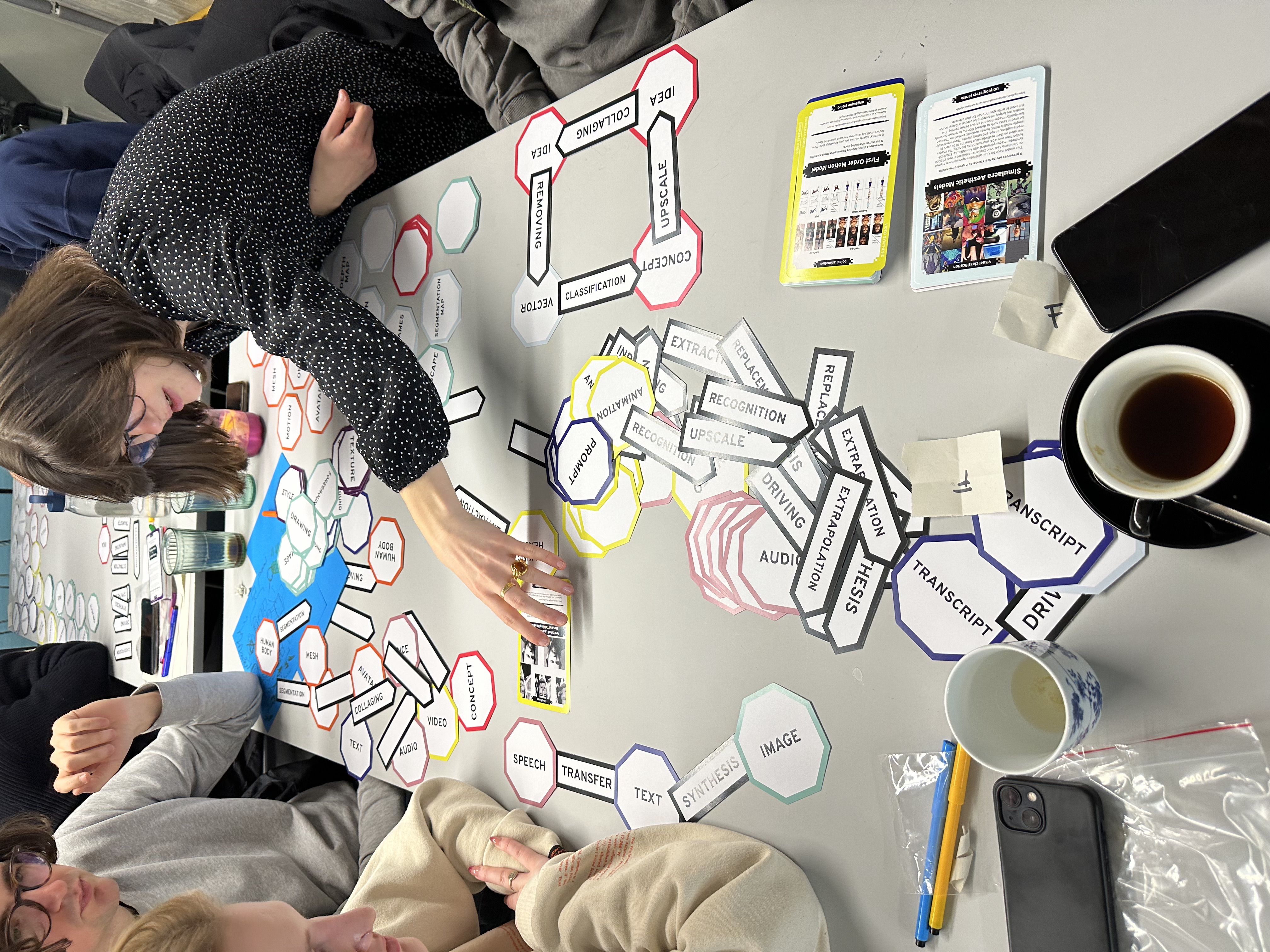 workshop with students from UMPRUM, Prague, March 2023
This exploratory approach to integrating AI into artistic practice will allow participants to discover unexpected outcomes and create a roadmap for future experiments. By the end of the workshop, participants will have viable scenarios for further experiments and potential art project assignments. They will also gain a deeper understanding of the limitations of generative AI tools and how to avoid mediocre results.



WORKSHOP: Elements of Human-AI Co-Creation

Order the workshop via lenka@hamosova.com