Sensing the Synthetic
workshop, 2022
AI-generated synthetic media can provoke puzzling emotions. Due to their synthetic origin, they may seem opaque: it can be easy to get lost in what they are; what meanings they carry and what they represent. They can create a sense of a complete detachment from our world and lived human experience. No matter what benefits synthetic media may carry for their users (be it the ability to realistically represent fictional concepts or the efficiency and speed of content generation), synthetic content often remains devoid of a human footprint (except the reflections of social stereotypes in training datasets). Despite these concerns, many of us are being surrounded by synthetic content at an increasing rate: while building up metaverses and creating polished layers of synthetic enhancements to our imperfect physical realities. How do we meaningfully preserve the human agency in AI media synthesis so that it doesn't end up being a Victorian ornament on an industrial machine? What moments of human-AI co-creation still provide a meaningful space for the human embodied experience to enter the process? Who controls and who is controlled?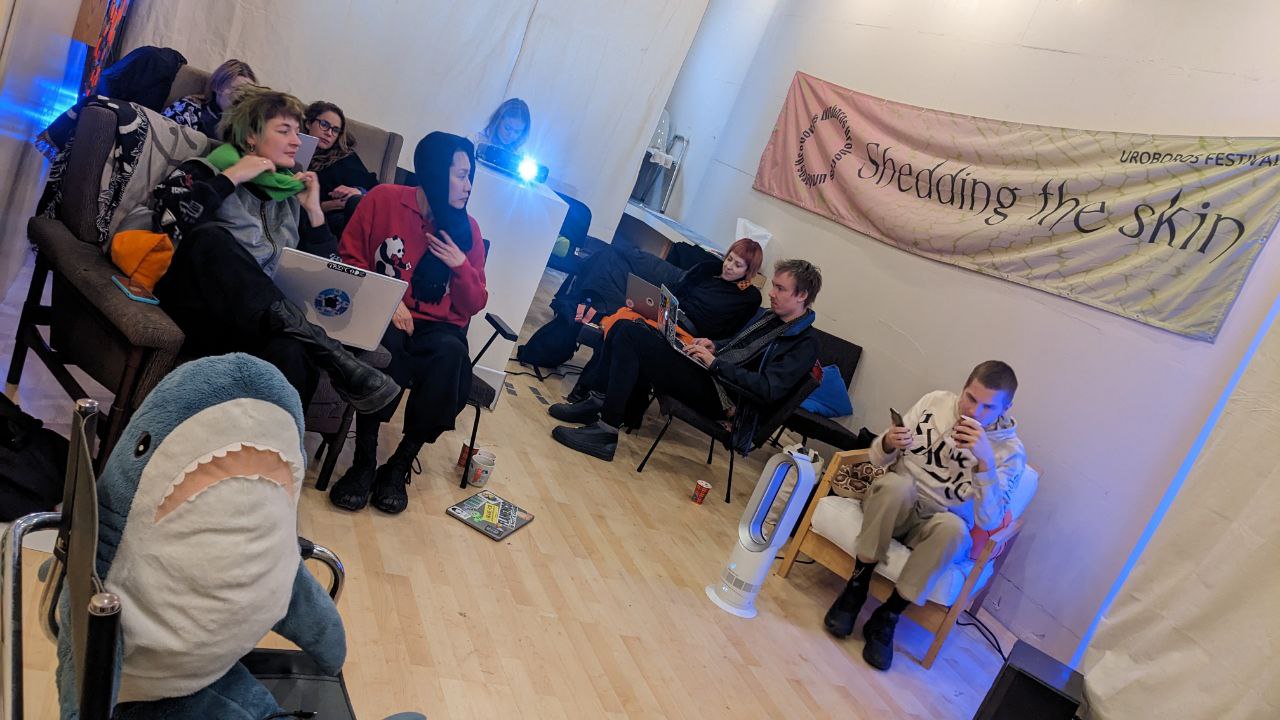 The participants were invited to join a short participatory session to explore the emotions that arise during human-AI co-creation and the creative potential of bodily response to this form of negotiation. They will be guided to tune into their personal embodied experiences to develop a deeper understanding of creative interactions between human physicality and artificial intelligence. The aim with this session is to critically reflect on AI technology through participatory artistic creation and sharing of the individual observations within the group.





WORKSHOP: Sensing the Synthetic

More info about the workshop via lenka@hamosova.com